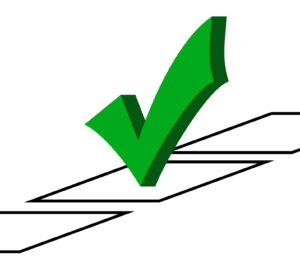 Commercial plumbing and HVAC work can be tricky. On one hand, these are expensive systems that can require masterwork craftsmanship anytime a repair or replacement is required.
On the other hand though, some of these fixes can be extremely expensive in their own right, and money doesn't grow on trees when you're working on a thin budget.
The final decision always come to you. What will you, the building or business owner, decide when it comes to your commercial plumbing in Hampton, NJ?
Will you bypass calling for a professional and look to have it fixed yourself, or with one of your tenants or employees? Or will you bite the bullet and pay the cost for a true pro to take a look?
We'd argue that the professional is always the better road taken. And to be clear, just because a professional repair is expensive, doesn't mean it's not worth every cent you put into it.
Bathroom Fixtures Need Professional Attention
Let's first start off with the most common commercial plumbing appliances that need attention–bathroom fixtures. From toilets to sinks, your establishment is going to need a functioning bathroom in order to be productive and downright sanitary. There's just no avoiding this.
Professional commercial plumbers grant you two things when you call them, reliability and efficiency. Master plumbers will always be able to get a job done, no matter how complicated or strange the problem might be.
Plumbing systems are boiled down to a science when you go through plumbing training, so every problem is just a matter of physics to experts like us. When it comes to efficiency, nobody fixes a plumbing problem faster and more affordably than a pro.
Restaurant and Cafeteria Sink Stations
Restaurant and cafeteria sink stations are easy to overlook from a managerial or administrative perspective, but they're vital for the bottom line of your business.
Every commercial establishment that serves food needs to pass a health and safety inspection, and there are rigorous standards for certain handwashing stations and other sinks.
If your restaurant or the cafeteria area in your building doesn't have proper water pressure, or even the working sinks to be able to handle handwashing, it's going to be written up and could potentially fail the health and safety inspection. This can lead to a lot of lost business, unhappy customers, and some expensive costs later on.
Storm, Gas, and Process Piping
Don't even get us started on the legal and safety liability that comes with hiring someone that's not a licensed professional for storm, gas, and process piping services.
These kinds of pipes are different from your average plumbing pipe and they require special techniques, equipment, and even licenses to handle. A regular residential plumber, or even a brilliant amateur could potentially run into some problems that would be extremely expensive to remedy.
Make the right choice the first time by calling our team of professionals who know how to do this kind of work.
Schaible's Mechanical is here to help when you need it. Contact us today!