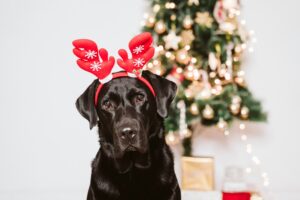 It's no secret that record-breaking weather events are happening all over the place. It used to be thought that only people in northern New England or Canada should think about having snowmelt systems installed on their property–but not anymore!
Snowmelt and ice melting systems are becoming more and more common for commercial establishments, from industrial sites to restaurants that expect to have a lot of wintertime customers.
Today, we'd like to talk a bit about snowmelt and ice melting systems in Hunterdon County, and zero in on some of the benefits that could hugely impact your business as a whole. Things like increased safety, better site-wide performance, and even the ability to stay open later to cater to customers and communities that rely on you.
Bad weather events just become a fun experience when you don't have to worry about snow or ice ruining your day.
Safety Always Comes First
First things first, safety should always be the number one priority to avoid injured coworkers, customers, partners, and even legal trouble. Snow and ice can present an unfortunate safety concern, especially if the weather gets extremely bad or if your employees have to work outside or drive vehicles.
So, one of the first and most important benefits you get with a snow and ice melting system, is the fact that statistically you're way less likely to have an unsafe operation take place on your premises. It doesn't matter how bad the weather is, once that snow or water hits the property where you've got a snowmelt system, it will instantly be heated up and washed away.
This is a big deal, since it means that you might have employees and customers that feel safe coming to your establishment, even in the event of a bad snowstorm!
Site-Wide Performance and Easier Operation
Things can sometimes slow down to a crawl during a snow or ice storm. As people try to be safe and the desire to stay inside and be cozy grows, it can be harder and harder to have efficient operations take place in your establishment.
Well, with a snow and ice melting system, it becomes easier for employees and customers to do their business on your premises as things will look like they always do. With just the flip of a switch, your walkways and driveways are clear and ready for efficient use.
Cater to Your Customers and Community!
One of the most disappointing things about a snow or ice storm is the fact that it becomes harder for businesses to operate and they usually shut down early. It's not because anyone wants to shut down early, it just needs to be done when the roads are bad or people don't feel safe.
For restaurants and other businesses that serve the community, people really feel good knowing that you can keep operating to cater to your customers because of a snow or ice melting system.
Community members can go to work to fill quotas, food can still be delivered, and the community can rely on your business.
Schaible's Mechanical is here to get your next ice or snow melting system installed today. Just contact us!