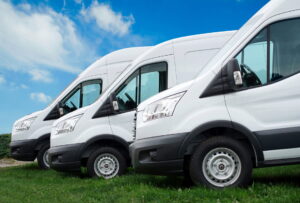 Restaurants are different from other commercial properties in our area.
A store or a warehouse is going to require certain plumbing appliances depending on the type of work being done there, and everywhere needs bathrooms.
But restaurants have food safety as a major concern. One wrong move, like a sink that's not working or a clogged drain, and your restaurant could be shut down until it's fixed.
Restaurant owners simply don't have the option of having clogged appliances that are out of service.
Sure, for a couple of days your bathroom could be out of order, but if a health and safety inspector finds out that a toilet or sink is clogged so employees aren't washing their hands, that could spell bad news for your business. Here are some handy tips for commercial plumbing in Hampton, NJ.
Health and Safety Are Priorities
We mentioned earlier that health and safety are high risks when plumbing appliances are not working in a restaurant, but we'd like to talk about how.
For instance, any restaurant owner will know that a certain amount of handwashing stations are required in a restaurant of a given size.
These handwashing stations must be working properly with enough soap to make hands clean, otherwise, it's a health risk and food could be contaminated.
It doesn't matter if your employees are going next door to wash their hands, your restaurant will still be held responsible for this. That's why all of your sinks are so important.
Washing Produce, Hands, and Dishes
Produce needs to be properly washed in sinks that have access to clean water. Usually, a sink is going to access the city's main water line, and commercial properties have unique access to powerful clean water.
But in some cases, that water line could be ruptured or you could have a leak that reduces water pressure.
This is not acceptable, since your produce might need to be washed, your employees have to wash their hands, and your restaurant's dishes need to be cleaned as well. Even a slight drop in water pressure can be a catastrophe for your business.
Comfort Is Essential for Customers
Don't forget about comfort! Customers are constantly rating restaurants on new apps where even the slightest inconvenience will cause a 5-star restaurant to become a 4-star one.
Now, restaurant owners might not like that (we understand why) but it's a reality of the situation and it's why a broken sink or toilet in the bathroom could be the difference between a 5-star review and a 3-star review if a customer is picky enough.
Let's try and keep things operating smoothly so customers have a great time when possible.
The Professional Difference
All of these fixes might feel like things you need to do in the moment, but that's unfortunately not the case. A plumbing emergency, like a sink that won't work or a clogged drain that's halting your cooking line, requires professional support in order to be alleviated properly.
Get in touch with a professional plumber to have it adequately fixed and for your restaurant to go back to normal.
Contact Schaible's Mechanical if you need help with your commercial plumbing.