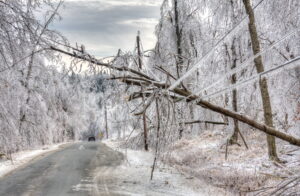 Accessibility is an important thing to consider these days. And with our unpredictable weather these days, an ice melt system is becoming more and more valuable.
Think about it. Those freak ice storms or freezing rain occurrences seem to happen every other week. Then, whether you have a public building that needs to be accessed, or a business that requires staying open, it's going to be hard for your customers or employees to access the area.
Ice melt systems in Bridgewater Township, NJ are great ways to keep your building accessible even in certain weather conditions where customers would usually have trouble getting to them.
From kids that are running too fast, to elderly customers and tenants, this kind of system can save you a lot of money on lawsuits, accidents, and problems that you just don't want to deal with.
Keep reading to learn more about why your building needs an ice melt system.
Accessibility Is Key
These days every commercial and public building needs to be accessible… and for good reason! If your building doesn't have ramps that are easily utilized by people with disabilities or elderly folks, then not only will you have to pay exorbitant fees, but the community will frown on it.
Buildings that aren't specific residential homes should be accessible by everyone, and weather can severely impact the accessibility of an establishment.
Suddenly, that accessibility ramp that was set up for your building might not be so accessible if it's covered in a thin sheet of ice. This can become an easy place for people to get hurt or slide into the street if you're not careful.
Avoid all of this by having a snow and ice melt system that can keep the ground dry and safe so that people still have traction when utilizing accessibility areas like ramps, steps, service elevators, and more.
Weather Can Be Unpredictable
Every time an ice storm happens, whether it's from freezing rain, melting snow, or hail, we always think this is just a one-time event. But the truth is that weather will always be unpredictable, and it's up to us to stay safe and prepared for these kinds of weather events with powerful technology.
Stay Prepared
Doesn't it feel good if your building is the place people turn to in an extreme weather event? If an ice storm occurs where all of the streets and sidewalks are covered in a thin layer of ice, you might have people from around the community coming to your property to take shelter. Regardless of if you've got a commercial establishment or a public building like a town hall or school, a snowmelt system is going to make everyone feel safe and secure.
For commercial buildings, this will obviously draw business from the local community since people can still buy goods and services in your building during these extreme weather events. For public or utility buildings, people will feel like their tax money was well spent on a system that helps them.
You can always count on Schaible's Mechanical to install state-of-the-art heating systems. Contact us today!